Media library
The School of Arts has a collection of downloadable media relating to our courses, students, facilities and events.
The PDF library contains downloadable brochures, leaflets and other documents published by the School and its research centres.
The student profiles section contains profiles of our undergraduates as well as postgraduates and alumni of the School.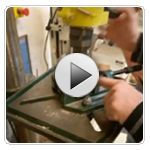 Browse the videos section for streaming footage from the School's archive.